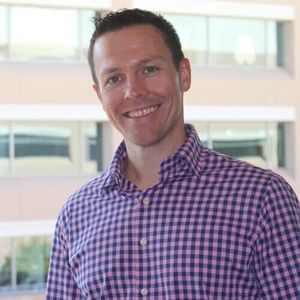 Scott Pierce
Co-Founder and Vice President
Scott Pierce is Vice President of Operations for Fusebox, powered by Pierce Energy Planning, a firm that provides energy conservation services to public and private sector organizations throughout the United States. Scott joined Fusebox in 2014 to assist in building out the necessary operational and business development systems that would support the growing team, culture, and revenues. With over ten years in the mortgage and banking industries, Scott was able to grow the Southwest mortgage market for several large mortgage lenders originating over $500 million in production. His responsibilities included working with mortgage company partners, training loan officers on products, managing loan pipelines, and engaging with borrowers.
With the growing importance of energy conservation due to rising energy prices and limited non-renewable energy resources, Scott decided to use his knowledge of business and finance by transitioning to Fusebox. This opportunity has allowed him the ability to help grow an organization with a unique, but incredibly strong, value proposition into a globally recognizable enterprise. He understands what we need to act collaboratively right now so that our children's children will not be faced with further depleted resources. This passion, as well as his knowledge of business, is an asset to the future growth objectives of Fusebox.
Originally growing up in the Midwest, Scott currently resides in Phoenix, Arizona with his wife, Laura, and three boys, Gavin, Cohen, and Asher. When he is not working with the Fusebox team or assisting clients, he enjoys golfing, snowboarding, and all of the enjoyments parenthood has to offer.