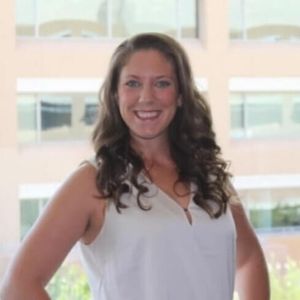 Auriane Koster, Ph.D.
Senior Sustainability Manager
Auriane Koster, Ph.D., earned her Doctorate in Sustainability from Arizona State University's School of Sustainability. Her dissertation research focused on energy governance. While in graduate school, she was a fellow for the Sustainability Science for Sustainable Schools GK12 program, working with schools throughout Arizona helping them implement sustainability. Auriane also has a BS in Environmental Science and Management and a BS in Applied Mathematics from the University of Rhode Island.
As a Senior Sustainability Manager, she works with school districts and cities to incorporate sustainability and energy conservation within their curriculum, campus, and community. By working directly with her clients and their staff, she helps them achieve data and behavior-based energy savings. Auriane is also an Instructor for the Julie Ann Wrigley Global Institute of Sustainability at Arizona State University where she teaches the ASUOnline courses, 'Society and Sustainability' and 'Threads of Energy.'
Prior to Fusebox, Auriane taught the course 'Sustainability Science for Teachers' for the ASU Mary Lou Fulton Teachers College. She taught pre-service elementary school teachers what sustainability is and how to incorporate it into their future curriculum and classrooms.
Auriane was born in upstate New York and grew up in Rhode Island to an American father and a French mother. She spent her summers in France with her family and is fluent in French. In her downtime, she enjoys spending time with her black lab, Jackson, training and competing in triathlons, calming her brain at yoga, and hiking the wonderful mountains around Phoenix.