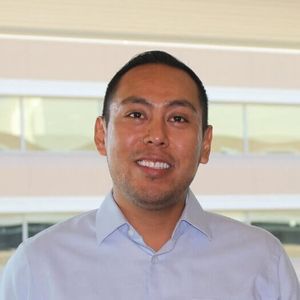 Tyler Sam
Senior Sustainability Manager
Tyler Sam graduated from Arizona State University's School of Sustainability in December 2015 with a Master of Sustainability Solutions degree. For his culminating experience, he worked with the Miller-Coors sustainability team on how to embed sustainability into Miller-Coors marketing and branding content. Tyler has been featured as part of Greenbiz's 2017 Emerging Leaders in Sustainability.
Before working with Fusebox, Tyler worked with the Inter-Tribal Council of Arizona to ensure that water is safe and potable on tribal lands. Tyler supported the implementation of environmental programs and projects that served various tribes throughout the United States. Through his work with ITCA, he became knowledgeable in tribal, state, and federal government agencies and their legislation as it pertains to tribes and the Safe Drinking Water Act (SDWA) and Clean Water Act (CWA).
Tyler was raised in Window Rock, AZ, and relocated to Tempe, AZ to pursue his education at Arizona State University. Tyler enjoys exploring the outdoors with his dog, golfing, and traveling.